Contact Blend Beauty Bar – 702-871-8663
We appreciate your business and thank all our customers for being apart of our daily life here at Blend Beauty Bar. If it's not for each and every one of you we would not be here today. We Are Celebrating 7 years at our current location! All are excited for the year to come!  Contact Blend Beauty Bar by Email, Phone or Social Media for appointments, questions and inquiries. 
Business Hours:
Mon: 10:00 AM – 4:00 PM
Tue – Sat: 9:30 AM – 6:30 PM
Sun: By Appointment
Book an Appointment
You can contact Blend Beauty Bar in multiple ways! Feel free to call, email us through our contact form, chat with us, and email us anytime! We are here for you and would love for you to visit our store. Our team consists of several professionals in various fields to meet all your salon needs. We take our customers extremely seriously and appreciate your support. We are often on location for appointments if we are unable to confirm and respond to you right away we will get back to you with in the day. We try to respond to all calls and messages as soon as possible. Same Day appointments are available, prescheduled appointments are best for planned events.  Contact Blend Beauty Bar for any special request or specific questions.  
Blend Beauty Bar sends out very informative newsletters and would recommend that you sign up for our newsletters. We do not ever spam anyone but give quality information that you could use in your day to day life. All of our communication is meant to provide awareness of nontoxic products, new upcoming treatments, and many other makeup services.
We are always open to any ideas you may have or services you would like us to offer. Please just reach out to us via our contact form and give us your feedback. We appreciate all the feedback we receive as it helps us to create better service for our customers. Please reach out to us if you have any additional questions we can help you with. Our staff members are always ready to help and answer any questions you have. Contact Blend Beauty Bar for a consultation for free for those services that you have questions about.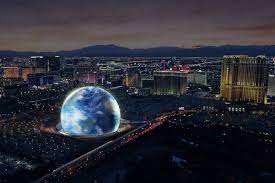 Las Vegas Beauty Salon
Here at Blend you will find a very passionate about the beauty industry group of individuals.  We are always learning and sharing our info and love to make our clients feel great.  Our most popular services are of cour Makeup Artistry, Hairstyling, Lash Extensions, Bridal Makeup, Lash Lifts, Facial Services and Treatments, including Microchannelings, Dermalplanning, and Hair Removal.  We are located conveniently near the Las Vegas Harry Ried Airport and close by the Las Vegas Strip Hotels.  Available for on locations mobile appointments or in salon. Contact Blend Beauty Bar today! 
Please follow us on social media. We are constantly updating with new photos, new techniques, and updates to our store.
If you are ready to purchase a service and book an appointment please go to our appointments page: https://blendbeautybar.com/book-an-appointment/