"We offer a full range of Hair Services including; Blowouts, Braiding, Updo's and styling, Haircuts, Color, Color Corrections, Treatments, Hair Extensions, and more. Las Vegas Hair Salon in business for 15+ years. 
Hair Color, Cut and Extension services are by appointment only. Consultation is recommended."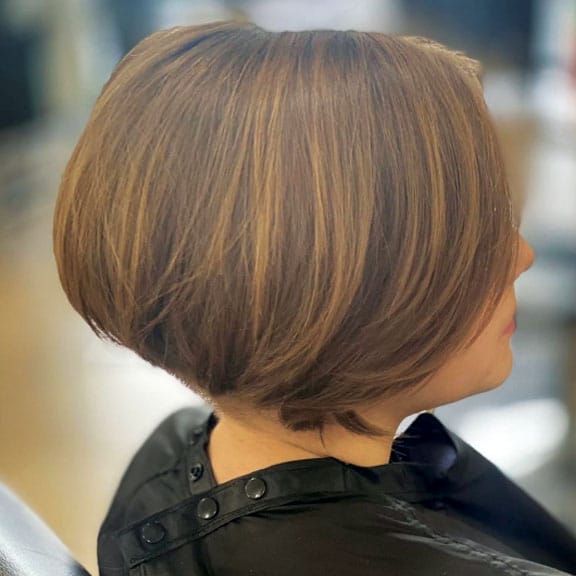 Las Vegas Hair Salon
Blend Beauty Bar offers a variety of different types of hair extensions to accommodate anyone. Feeling a little overprocessed? No problem we have many masks, treatments, and remedies for your overworked tresses. From a basic cut and blow-dry to complicated up-dos and knock-out color treatments, we have everything you need to bring out the best in your hair. We also carry many amazing products that will keep your hair healthy, so you can best keep the style you love. We are Professional Las Vegas Hair Salon Service Providers. Check out our Blog for more info
Need location Services? Las Vegas Hair Salon Services. Because we are limited to only providing styling services on location, some accommodations can be made. Call for more info. Appointments
.
Haircut (Below the Ear/Above the Shoulder)
Let on one of our expertly trained hairstylists keep your locks looking fresh, all haircut includes shampoo, conditioning, scalp massage, and blow style
Haircut (Above the Ear)
Short hairstylist above the ear, All haircuts include wash and style.
Haircut (Below the Shoulder)
Maintain your long layers or any style with regular Haircuts. All hair appointments include wash and style.
Las Vegas Hair Salon Services 
Crystalized Malibu Hair Treatment
Malibu Crystal treatment helps remove hard water and mineral build-up from the hair, Restore and strengthens.
B3 Bond Builder
Bond Builder B3 Treatment can be added to your color process or done separately. This treatment helps lock in color and maintains the health, strength, and integrity of your hair.
Kertain Blowout
If you usually style your hair straight, a keratin hair-straightening treatment could shorten your blow-dry time! Farewell, Frizz: You can forget about frizzy hair after this treatment.
Hair Gloss
A gloss lock in the color, adds shine and brings all the color together to create a beautiful final result to your las vegas hair color.
Partial Highlight
Add a soft natural highlight or a bold streak of color with customized color that is painted on and strategically.
We carry all types of styles and lengths in las vegas hair extensions, whether you are looking for tape-in, clip-in, weft or a customized piece. We have it all. Appointments range from 1- 4 hours, Consults are recommended prior to installation.
Clip-In Extension Add on
Create added volume and length, Bring in your clip-in extensions and we'll style and place them perfectly
Ombre
Ombre is a hair coloring process where the roots through the mid-shaft are typically a darker shade then from the mid-shaft. To the ends, the color gradually lightens sometimes to a blonde depending on the desired look to be achieved. Includes Toner.
Balayage
A technique used to create natural sun-kissed highlights throughout the hair. The transition is more natural and it is less maintenance than an ombre. Includes Toner
Color Correction
If not satisfied with your current color, let our stylist bring you back to your natural or enhanced level. Corrective color generally takes 2-3 visits before your color reaches 100% corrected. Call to schedule a consultation. A price is given upon consultation. Hair coloring is an art, and we are the best.
Perm
Looking to enhance your curls or add wave and fullness to your straight hair? Consult with one of our stylists about our choices in specialty perms or body waves.
Makeup Services
Las Vegas Makeup Services are what we Do! Our multi-talented staff has you covered no matter the event!
Skin Care
Blend Beauty Bar, Las Vegas Skin Care, offers a wide variety of Skin Services and Treatments to help maintain healthy beautiful Skin Naturally!
Lash and Brows
Ready to experiance the best Las Vegas Lash and Brows? Blend Beauty Salon has experts that will have you looking amazing.
hair Services
Las Vegas mobile Hair Services. We specialize in all the latest hair cutting and color techniques. Las Vegas haircuts